My Work
"Creativity is intelligence having fun" - Albert Einstein

ABOUT ME
As a third generation Vancouverite, Elizabeth has been drawing and painting for as long as she can remember. Translating her inner vision into outer reality, she has a spiritual connection to her paintings. Having sailed across the Pacific Ocean, hiked the West Coast Trail and skied most of her life, Elizabeth is inspired by the outdoors and typically paints the Canadian landscape. Although Elizabeth works primarily in acrylic, she also brings out the oils and watercolours to fulfill the results she wants to capture. She is an active plein air artist and when not outdoors she works from a studio in her home. A portion of sales is donated to a local charity.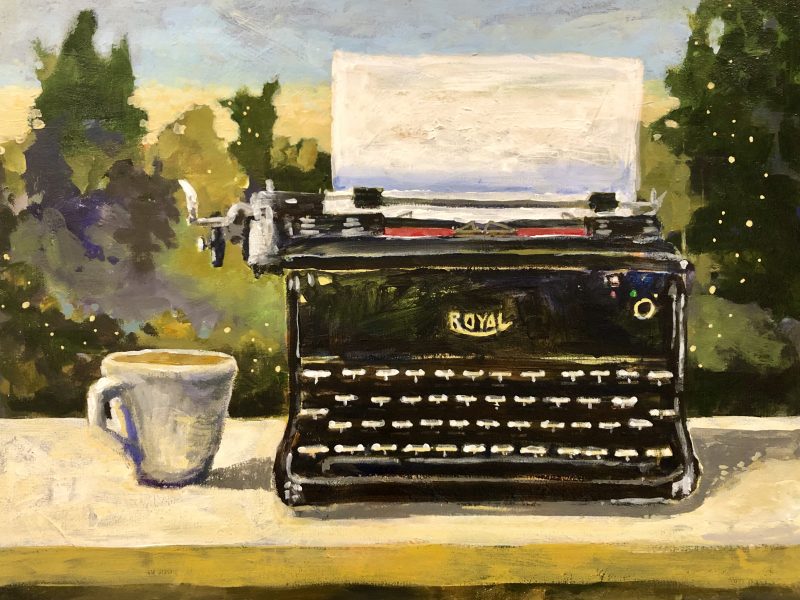 If there is one thing that I have learned is that everyone has a story and this vintage Royal typewriter has recorded many stories.     I do a little writing myself and there are times when the perfect words fall out of the ether with almost no thinking about it.  And other times, with … Read More
CONTACT ME
Get in touch, I would like to hear from you.